Legal Assistant
Location: Des Moines, Iowa
Phone: 515-331-3510
Fax: 515-282-0318
Email: Email Me
I have taken the road less traveled to be where I am today. I grew up in central Iowa (Nevada). After high school, I followed a dream I had had since I was eight years old and enrolled at Iowa State University to become a meteorologist. Following graduation from ISU, I was able to find employment at my dream job, working at Freese-Notis Weather, a private weather forecasting company in Des Moines. We provided detailed, customized weather forecasts and graphics to clients all over the world. I also did live and taped weather segments to radio stations in the Midwest, including during severe weather events. I also did expert research and testimony in litigation where weather was a component of the legal dispute.
By the early 2000s, the toll of getting up at 3 am four to five times a week had taken its toll, and I began searching for other opportunities, mainly outside of the weather arena. I landed on the idea of becoming a legal assistant, and started going to school in 2003 to get my associates' degree. I spent the next 1 ½ years working full-time, going to school, and interning at a law firm in West Des Moines. I took my time finding a job following school, but when I met Marc in 2006, I knew it was time to move on. I spent two years working for him, followed by a six-year stint at Wellmark. I returned to work for Marc in 2014, and this is where I intend to stay.
I have lived in Des Moines since 1982, which is when I married my wife Kelly, who is also from Nevada. We have two grown daughters, and two granddaughters. When I am not with my family or at work, I am usually on the golf course with a couple close friends, working out or tending to my garden. I am an avid sports fan, particularly of baseball, hockey, auto racing and European soccer. We have attended sporting events across the country pursuing our favorite teams.
Our clients will find that while Marc is often out of the office in hearings or depositions, I am at the office working on their cases. I am normally very accessible by e-mail and I try to respond quickly. We want our clients to feel comfortable with us from day one.
Education
Iowa State University, Ames, IA (1981) Bachelor of Science: Meteorology
Des Moines Area Community College (DMACC), Des Moines, IA (2004) Associates Degree: Paralegal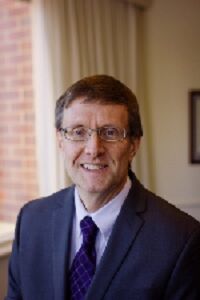 Law Practice Area
I have experience working on medical malpractice/personal injury/employment discrimination litigation. I spent a great deal of time during my employment at Wellmark working on the corporate implementation of PPACA (Affordable Care Act-Obamacare), GINA (Genetic Information Nondiscrimination Act) and MHPAEA (Mental Health Parity and Addiction Equity Act), and also subrogation matters.