Attorney Marc Humphrey founded his own law firm in the fall of 1980. For more than three decades, he has dedicated his career to serving others. Humphrey Law Firm, P.C., provides quality legal representation for those who have been wronged. We handle a range of civil practice areas, including employment disputes, personal injury, nursing home negligence and medical negligence. Our lawyer also serves as a mediator and arbitrator for those pursuing alternative dispute resolution.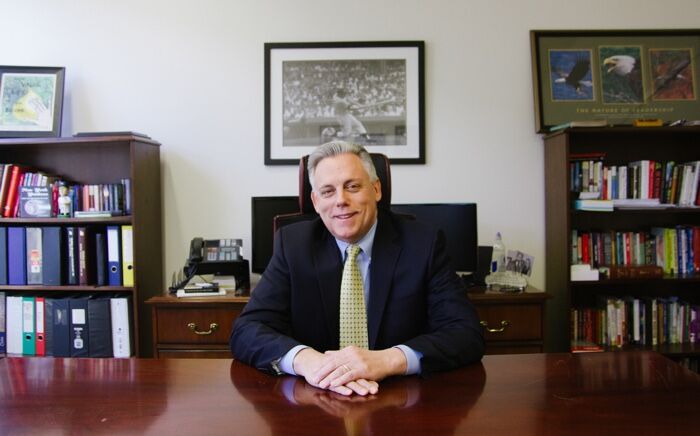 Mr. Humphrey is a local attorney and Iowa native with deep roots in the community. He not only serves the community through his law practice, but he also volunteers as a coach for various youth athletic programs, reflecting his commitment to giving back.
At Humphrey Law Firm, P.C., we are passionate about fighting injustice and standing up for the underdogs.
Why Trial Experience Is So Critical
Trial experience is essential for success in virtually any type of claim. Even if you choose to settle your case before it goes to the jury, advance trial preparation is a critical step in laying the groundwork for success.
Mr. Humphrey handled his first solo trial just two weeks out of law school. In the decades since, he has built a widely respected reputation for his careful trial preparation and skill in the courtroom. These differentiators have paved the way to favorable outcomes in numerous cases. Over the course of handling hundreds of trials, Mr. Humphrey has gained invaluable insight into effective strategies for presenting a compelling case.
Learn more about lawyer Marc Humphrey's professional background by following the link below.
Contact Us To Discuss Your Legal Issue
At Humphrey Law Firm, P.C., you will not be just a case. We consider it an honor and a privilege to help people like you pursue justice. You can count on us to provide the quality guidance and personal attention that you deserve.
We invite you to contact us at 515-331-3510 to discuss your legal problem during a free consultation. Based in Des Moines, we serve clients statewide.